Click here to contact the webmaster.

NEWS : Kitchens of Distinction members current projects.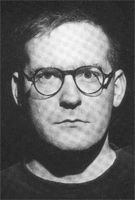 Patrick Fitzgerald

PRESS RELEASE

For Immediate Use

"Landed"(Rag 001) - Stephen Hero

Release date 23/10/00

Ragoora Records proudly presents it's first release, 'Landed' by

Stephen Hero, through Cargo Distribution. Set up in 2000, Ragoora will release art of outstanding singularity.

Stephen Hero is Patrick Fitzgerald, formerly of sonicconstructionists

Kitchens of Distinction, and various accomplices. On this release he is joined by Julian Swales, guitarist(Kitchens of Distinction), and Dave Morgan, drummer/programmer(Weather Prophets, Primal Scream, Rockingbirds).

'Landed' is a 7-track mini album, recorded in London in 1999, before millenial breakdown, before a six-month sojourn in remotest western Ireland. It features the bizarre electronica of 'Walden' - apparently based on Thoreau's outback classic, the romance of the triptych 'Krave', and the foulness of 'The Nobel Prize is Mine' - inspired by the writer John Cheever's shameless diaries. There's also the Radioheadesque 'Howl?...', the Sparklehorsey

'Childhood Poetry', and the acoustic courage of 'Land'.

This is Patrick's first release since 1999's Lost Girls collaboration with Heidi Berry, the 'Needle's Eye' single, and his first solo LP since 'Hark at Her' by Fruit in 1997.

Literate, expansive, cruel and unusual. Ah, that'll be Stephen Hero then.

Contact Ragoora Records - info@stephenhero.co.uk

www.stephenhero.co.uk for info/gigs/downloads/distress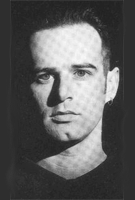 Julian Swales has recently been playing with the band "Lorca". He also put in a few appearances in Patrick's "Stephen Hero" albums in 2000 and 2001.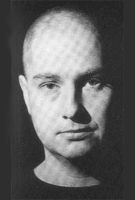 Dan Goodwin is now playing with a band called ESPOSITO, self-described as "a power-hungry trio, reluctant melodic superstars, Phon & Dil Everly+1, not afraid to play "Crocodile Rock", Betty Ford Gives Up!, a quiet sermon by a slightly drunk preacher ...". Johnny, the lead singer, is originally from Athens, Georgia, USA. Ashley was leader of early '90s psych-pop riffsters The Chemistry Set and played guitar with Fruit on their 1996 UK tour. Dan made four albums and toured extensively as drummer with Kitchens of Distinction. "It's gone" is their first release, on the French label Debut Records. They played a gig in September, 1998, which apparently Dan was disappointed with.